List Of Vendors
NES
NES has been a leader in Clandestine laboratory Training and Services for law enforcement nationwide and across the globe since 1988.  We have trained tens of thousands of law enforcement and fire safety personnel on clan lab safety.  We provide cutting edge expertise in investigation techniques, sampling and evidence gathering to first responder personnel.  NES has partnered with the U.S. Drug Enforcement Administration to create the "Operations and Safety Field Guides" as well as the DEA Certification Program, which is the standard for clan lab training. www.nesglobal.net  Telephone:  916.353.2360
SAFEWARE

Since 1979, Safeware has been focusing on one thing – protecting their customers. Today we are trusted by companies of all sizes, as well as key government agencies to keep their critical equipment operating and their personnel protected. Whether it be supplying the cutting edge in personal protective or detection equipment, or keeping your equipment maintained, calibrated and ready for action, Safeware is a trusted partner to those whom failure is not an option. Please visit our website, www.safeware.com, and let us serve you.
Download Flyer for Safeware One-Pot Equipment Needs
KAPPLER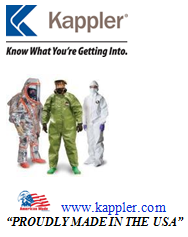 In 1976, very little was known about chemical protective clothing. And a little-known company called Kappler was just getting started on its mission to "keep bad stuff off people". The years since have seen Kappler define an entire industry with patented fabrics, innovative seaming technology, and unique garment designs. For more than 35 years, Kappler has built a reputation for quality, innovation and straightforward advice on what to wear. Today more than ever, the Kappler brand on your garment means you always know what you're getting into. www.kappler.com/
IMBIBER BEADS

Imbiber Beads® One-Pot Mix™ is a simple to use product for safely immobilizing One-Pot Solutions; methamphetamine produced in home labs.  This product is part of a nationwide, federally funded program with the US Drug Enforcement Agency. Here is our product sheet.
Website – www.ImbiberBeads.com
Phone – 1.888.843.2323 (toll free) or 1.905.735.2323
5.11 TACTICAL
5.11 Tactical creates superior products that enhance the safety, accuracy, speed and performance of law enforcement, military and firefighting professionals and sells these products under the registered trademarks, 5.11 Tactical®. 5.11 Tactical Series®, and other marks. Built on a foundation of durability, quality and value, 5.11 Tactical leads the industry in delivering functionally innovative gear, head to toe. The company was ranked #211 on the 2007 Inc. 500 — Inc. magazine's annual ranking, by revenue growth, of privately-held, independent, U.S.-based companies. Locate a local 5.11 Full Line Dealer or order our best-selling tactical clothing, uniforms, outerwear, footwear, eyewear, duty knives, tactical gear, holsters and more on this site. www.511tactical.com/
SPRINGFIELD ARMORY

High quality firearms for the law enforcement professional and anyone who loves reliable weapons,  From the 1911 pistol, XD, XDM XDS, M1, M1A and custom firearms.  Let us serve you and get the weapon that will serve your needs. www.springfield-armory.com/
APPRISS
Appriss provides state-of-the-art technology and data-driven solutions that help thousands of local, state and federal agencies, insurance companies, healthcare providers, pharmacies and retailers – 24x7x365. Every day, we are processing millions of fields of data to bring innovative and analytical solutions that help our customers prevent fraud, mitigate risk, fight crime, ensure compliance, increase safety, and save lives. www.appriss.com
TACTICID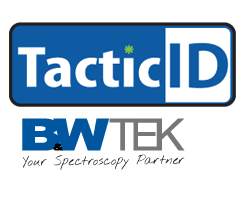 TacticID-GP
The TacticID-GP is our all-inclusive offering for multiple safety applications including identification of narcotics, pharmaceutical drugs, explosives, hazardous materials, precursors, cutting agents and more. The TacticID-GP comes standard with a comprehensive library of more than 10,000 materials. Additionally, it provides users with the capability to develop their own custom user libraries directly on the instrument in order to continuously stay one step ahead of emerging narcotics and other substances. Regular library and software updates are also sent once validated.
TacticID-N
Focused specifically on law enforcement personnel and forensic lab technicians, the TacticID-N includes the largest available library of over 1,000 narcotics, pharmaceutical drugs, cutting agents and precursors. This unit does not allow custom user library creation in order to maintain the integrity of the validated B&W Tek libraries pre-installed on the system. Regular library and software updates are sent once validated.
THERMO SCIENTIFIC

Portable field identification of unknown chemical substances and drugs
When safety is at risk, you need information fast. Thermo Scientific™ (www.thermoscientific.com/safety-chemID) handheld chemical analyzers deliver rapid, field-based identification of unknown chemicals, explosives, and chemical weapons, as well as narcotics.  These rugged, fit-for-purpose instruments bring the power of Raman and FTIR spectroscopy directly to the hazard zone and provide specific, actionable data.
Narcotics Identification
The Thermo Scientific™ TruNarc™ is our handheld device for presumptive testing of narcotics.  Quickly identify multiple controlled substances, synthetic drugs, cutting agents, and precursor materials in a single test. Used by narcotics detectives, customs agents, and law enforcement personnel for faster analysis of suspected illicit drugs, the TruNarc analyzer provides non-destructive, non-contact sampling to preserve evidence.  Our latest software update adds dibutylone, furanyl fentanyl, U-47700 and W-18 to the library.  Learn more at www.thermofisher.com/trunarc or call (978) 642-1132.
https://www.thermofisher.com/us/en/home.html
 FLIR

At FLIR we provide superpower vision and CBRNE sensing capabilities, helping people around the world save lives, protect the environment, and enhance productivity. Through its nearly 3,500 employees, FLIR's vision is to be "The World's Sixth Sense" by safeguarding people and property around the world and delivering superior situational understanding to expedite decision-making during defense, counterterrorism, homeland security, HAZMAT, law enforcement, public safety, health, environmental, and commercial missions.
http://www.flir.com/threatdetection/g510/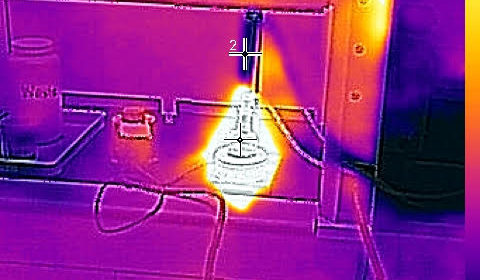 RIGAKU

The Rigaku ResQ FLX narcotics analyzer provides law enforcement agencies with greater flexibility for use in the widespread opioid epidemic. With a standard library of over 1,000 compounds – including the latest fentanyl and opioid formuations, the ResQ FLX provides field presumptive testing in seconds at the touch of a button.  Accepted as a SWGDRUG Category A technique, the ResQ FLX provides analysis through packaging without the need for the user to be exposed to a potentially toxic substance.  Included are free software upgrades, library updates, and 24/7 reachback support. View our full portfolio of handheld Raman analyzers – www.rigaku.com/handhelds

"FarrWest is dedicated to the highest quality of equipment procurement, training and support delivered with expert knowledge, integrity and reliability.  We offer a full suite of market leading "Best in Class" tools for the detection and identification of Narcotics and Explosive threats. Couple that with the technical expertise to assist our customer base in the selection, acquisition, training, and deployment of equipment.
 
FarrWest works with the leading manufacturers of equipment to supply our customers with a broad range of tools to detect and identify illicit drugs and explosives. Our focus is creating a solution-based package that brings actionable intelligence in real time. 
We aim to exceed expectations during our experiences with customers by partnering with world-class manufactures that coincide with our own company values."
www.farrwest.com